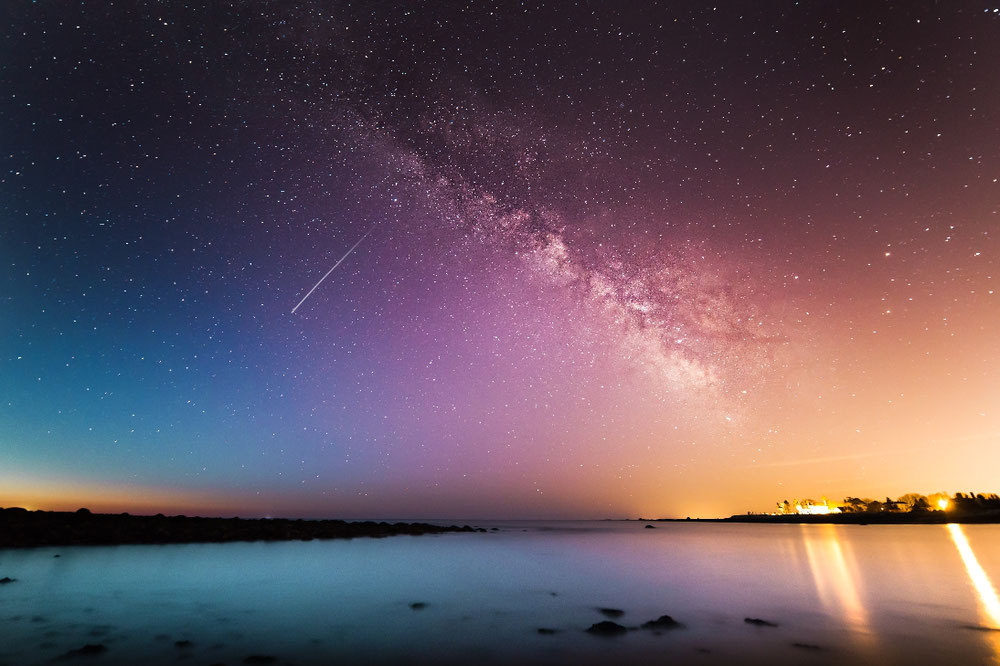 Reading time: 3 minutes
5 young women
I am blessed to have 5 younger sisters. And even though I only grew up with one, I have always felt a connection with all of them.

I remember being 8 years old and seeing my sister I grew up with for the first time, laying in her tiny crib. I remember being so excited for my mother to arrive at my school with my new baby sister, so I could show her to all my classmates. I was so proud to be an older sister and ever since then, I felt responsible.

But there are more of them. 4 beautiful young women roaming the world, trying to figure out where they fit in.
I've always known of my sisters and I've always been curious about them. Knowing how hard life can be, I always felt guilty for not being able to be there. Even though it was out of our control.
Not growing up with your siblings while knowing they exist, feels like you're constantly missing a part of you. No matter what the dynamic between the parents is, when you share blood, you are and you feel connected.
But I had to remember that everything happens at the right time.

And it did.
Since last month I am pleased to say that I've finally met all of my sisters and I can't wait to see what the future holds for us.

---
"You may be as different as the sun and the moon, but the same blood flows through both your hearts. You need her, as she needs you" - George Martin
---

What's it like to be the oldest
For me and many others, being the oldest feels like you are also responsible for the well being of your siblings. Even though our parents did the best they could with what they knew, we often feel like we were the "test child", because we had way more rules than our siblings after us.
We were always the ones who had to think twice about our actions, because we were told our siblings looked up to us.
And how annoying that might of been as a teenager, realizing that I was being watched, was actually a lifesaver.

I live for them
I went through extreme periods of depression while in my teens, because of different trauma's I had to deal with. And unfortunately my sister from home, did see parts of what depression looks like. But my depression wasn't stronger than the love I had for my family.
So instead of turning to substance abuse, I turned to therapy.
Even when it felt unbearable and I didn't want to keep going anymore, I switched my mind to "I am living for them". That's what kept me going through the hard times. I have eyes on me. I am the oldest therefore I didn't have the right to end my life while leaving them here, scarred by my actions.

Having my sisters in mind to keep going was like an anchor. I did have a reason to live now and when I felt better I started focusing on becoming a better person over all. And so I became slightly addicted to self-development, because I wanted to be the best version I could be.

I am who I am
I came across a video in which Iyanla Vanzant -life coach, inspirational speaker, lawyer and much more- explained an assignment that helped me figure out where my passion to learn came from. I guess I wanted to be prepared for any and every question, when I would meet my sisters. I want to be as understanding and open minded as possible, so that if the day comes that they needed me for anything, I was there.
I feel responsible, not because I felt pressure from my parent, but because I took that upon myself.
I spend years reading and watching about basically everything and I often joke that I know a little of a lot.

Of course mortality is a part of life. That is the reason why I started writing down my thoughts, ideas and experiences. Just in case I didn't have enough time to meet them or be a part of their life. How could I leave something meaningful behind?

So you see this website was build with them in mind. Heavily inspired by them, but open to everyone who needs it.
My sisters are a big part of the development of my identity, even if they realize it or not. 
I am who I am, because of them.

Talk to you soon!
Sincerely,
Me🌺